AinTransitions for Premiere Pro extension named among 52 featured products from the Envato team
This week we received an email with good news from the Envato team. Our new product, which we launched a little less than 2 months ago, was selected by the Envato team to the featured product page on the videohive.net marketplace. In particular, these are 2000 transitions for Premiere Pro, which are included in the premium pack for AinTransitions extension.
Is this a frequent achievement for all products on the videohive.net marketplace, or something more serious? In fact, the Envato team selects only 52 products per year for the featured section. That is, every week a new featured product. But how significant is this in terms of the volume of marketplace products? At the moment, the videohive.net marketplace has a total of more than 80,000 templates (for After Effects, Premiere Pro, Final Cut, DaVinci Resolve). Therefore, you can draw conclusions for yourself whether this achievement is useful.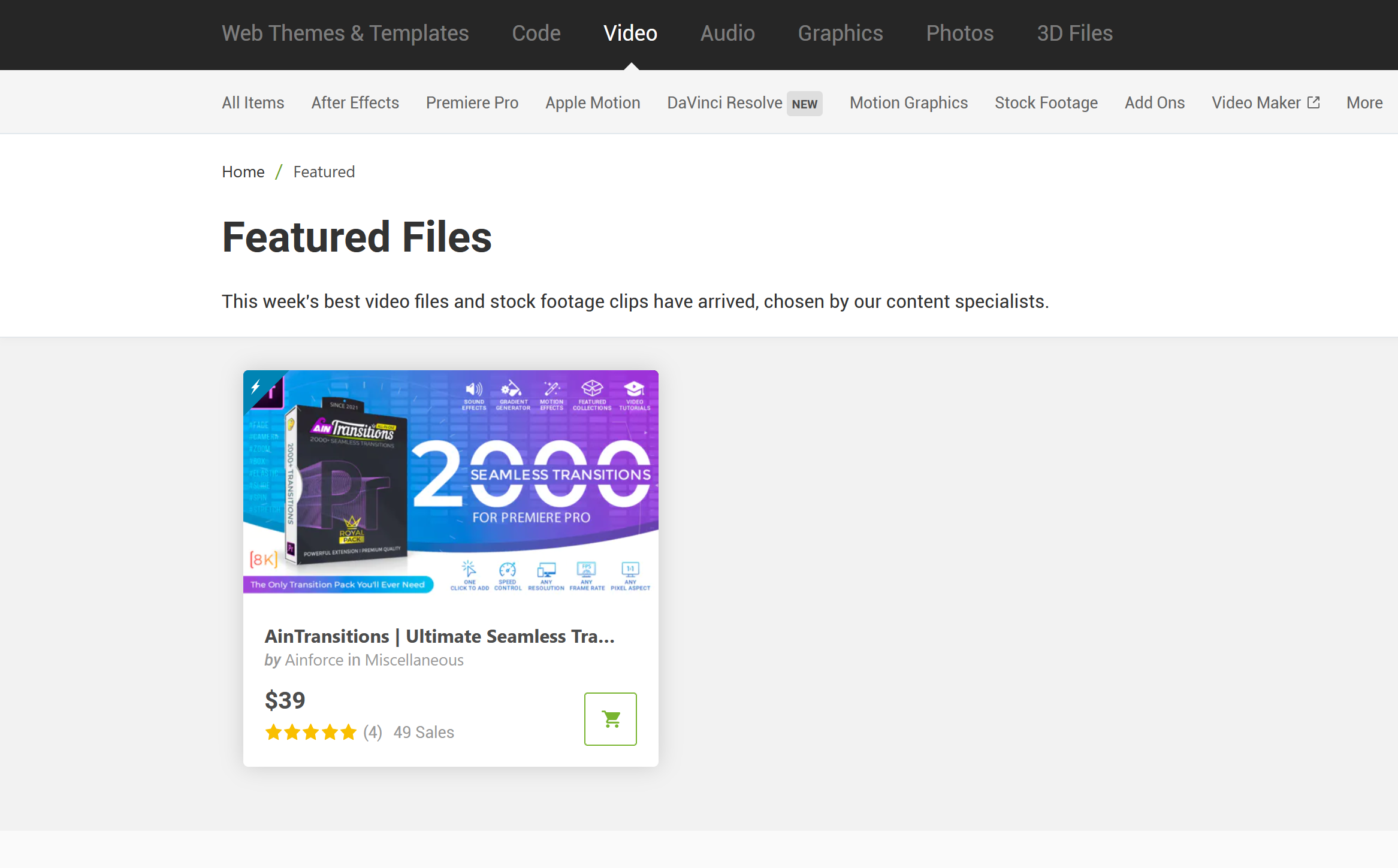 Enjoy the world's better transitions pack and extension for Premiere Pro
View a preview of what is included in the pack
Try a New Experience
Use video transitions in Premiere Pro faster and easier