Next-Gen Extension for Premiere Pro with Ingenious All-in-One 2000+ Seamless Transitions
AinTransitions (version for Premiere Pro) is the ultimate extension and speed boost for your workflow with transtions in Adobe Premiere Pro. It comes with a professional transitions pack which includes over 2000 transitions for Premiere Pro. No matter you want to build a small video project or a complex one, this pack offers you a great variability and features in order to do that.
Ideal for everyone, from beginner to super pro. On the outside, it has a simple and easy to use interface. And under the hood, it has incredibly flexible and unique capabilities. And these are exactly market-exclusive opportunities and all this in one product.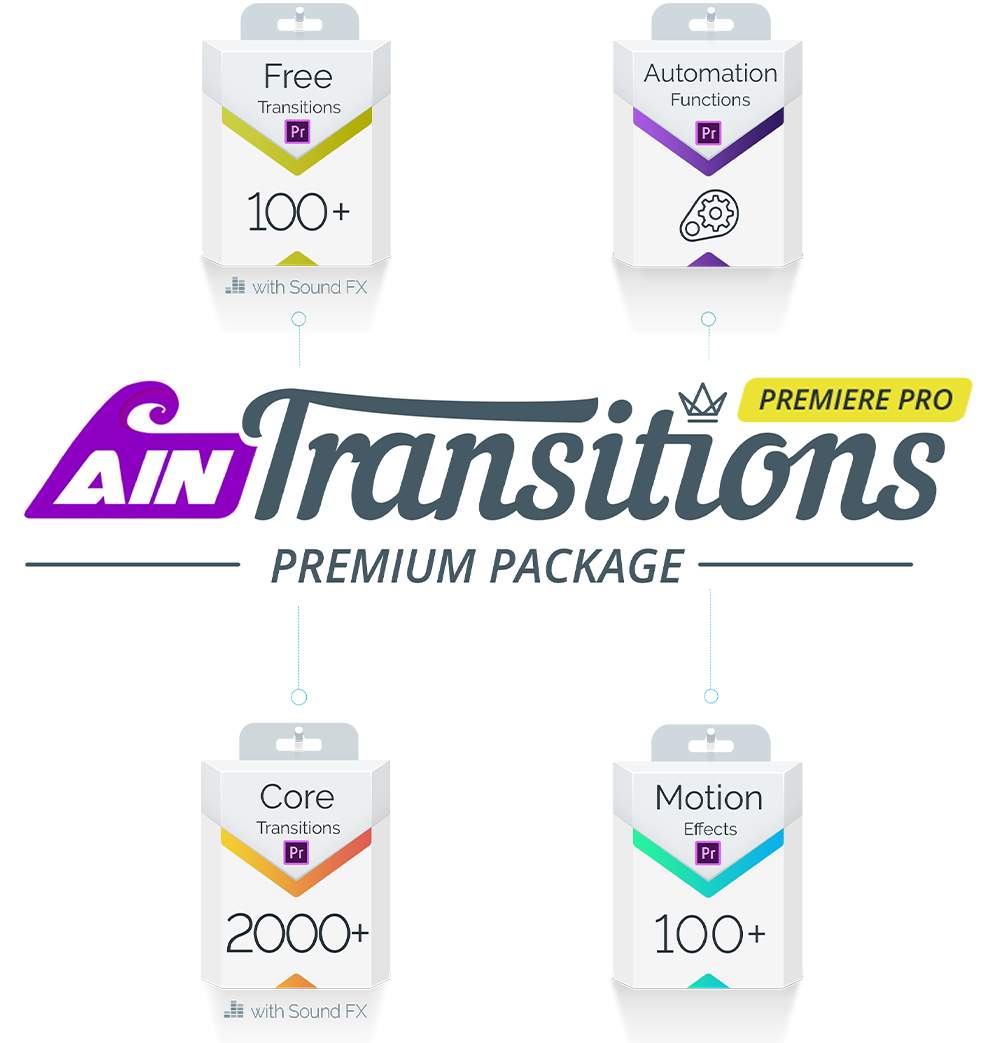 Find – Click – Done
Using transitions in video editing has never been easier!
Enjoy the world's better transitions pack and extension for Premiere Pro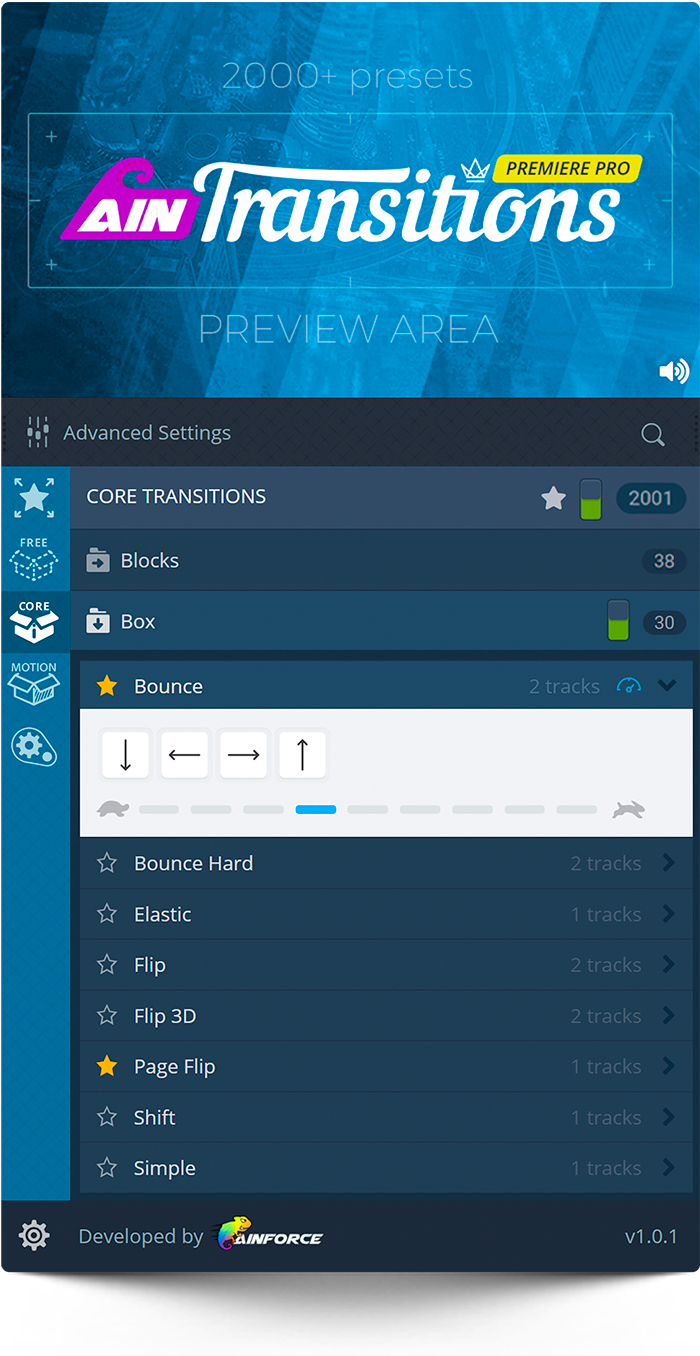 Elegant User Interface
Built-in Preview
One Click to Add
Exclusive Features
Flexible Settings
Three Workflow Modes
Works on Premiere Pro CC 2019, CC 2020, CC 2021, CC 2022
Transition Presets Features
Any Transition Speed
Any Transition Resolution
Any Transition Frame Rate
Any Transition Pixel Aspect Ratio
Any Transition Fields
Transition's Clips Color Settings
AinTransitions for Premiere Pro is a complete, feature-packed extension to add a transition to the timeline in one click! User-friendly interface and built-in previews allow you to find the required transition very quickly as well as choosing a suitable transition speed using the convenient speed control. Don't worry about a lot of categories. Each category is thought out as much as possible and has its own distinctive features and this does not overlap with others.
If you still doubt that this is the best transitions pack and extension on the market, then try it with a test drive based on the built-in free pack. Free transitions pack completely has the same capabilities as presets from a paid pack, since this is a selection of transitions from a premium pack.
AinTransitions for Premiere Pro Packs Preview

Try a New Experience
Now you can use video transitions in Premiere Pro faster and easier
AinTransitions for Premiere Pro Help Center
Like all our products, the AinTransitions for Premiere Pro has as much information as possible in the form of documentation, video tutorials and a knowledge base so you can use it like a Pro. Everything is divided into understandable sections, so the start of using the product will be quick.