You can get a license key only after purchasing a premium version of AinTransitions on the ainforce.gumroad.com storefront. Please note that the license key is only valid for the product you have purchased.
Steps to get the License Key (possible ways)
Immediately after the purchase you will receive an email with a link to download the pack and a license key
You can also find the license key on the order receipt page
You can find the license key on the Library page in your gumroad account, where you need to click on the AinTransitions product cover
Visual steps to get the License key
In our screenshots, part of the code is hidden with asterisks for safety.
License key on the Library page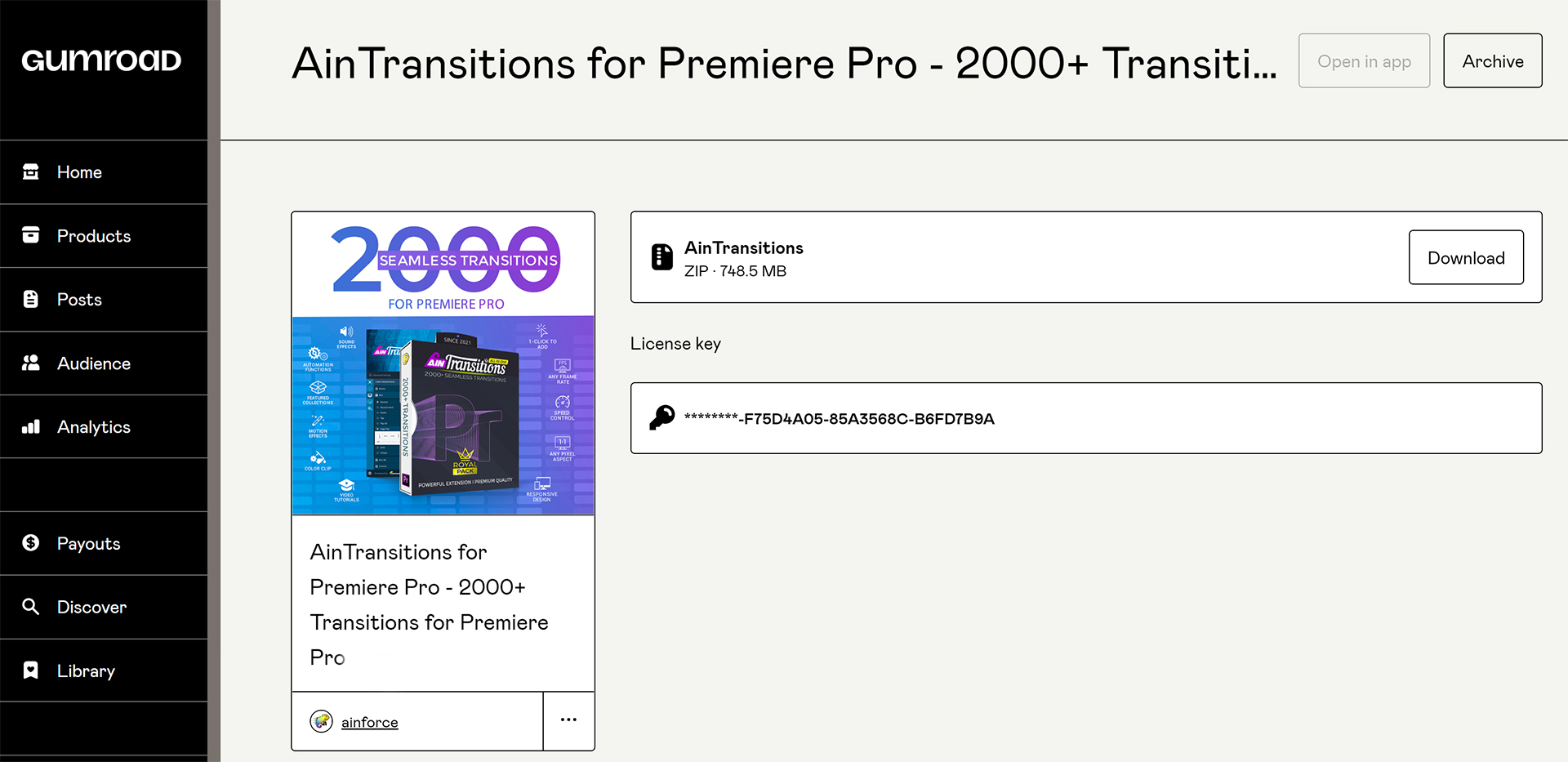 Email after purchase, where the license key is indicated