This message can only appear when using the "Alternative mode" of the extension workflow. Our extension has functionality that allows to compare if the data inserted from the clipboard matches the data that was applied from the plugin. If the inserted data does not match the transition you selected, the plugin automatically rolls back this action and notifies you about it.
The solution to the problem is to click outside of Premiere Pro before adding the transition.
You can read in more detail how to use the alternative mode on the documentation page.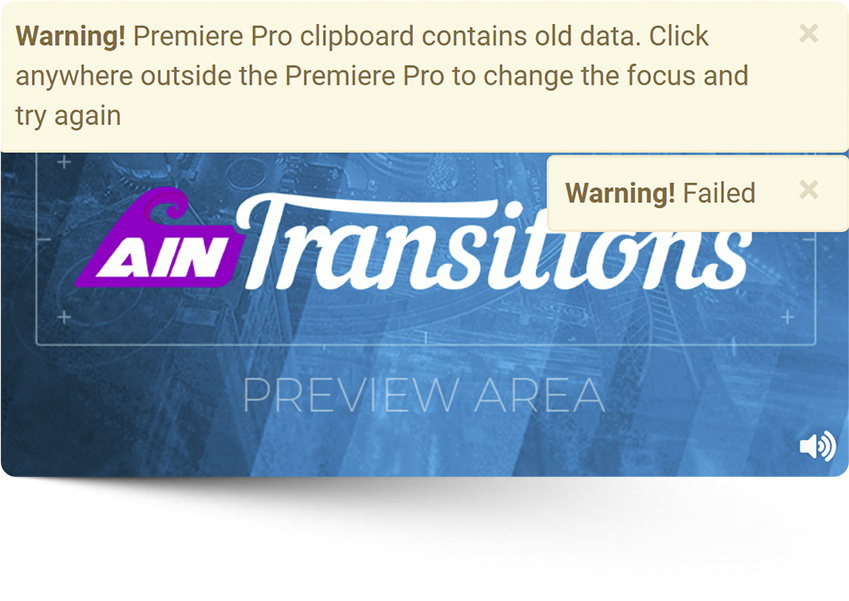 This message can only appear for transitions where a sequence is used as an adjustment layer. This is necessary for some effects to work that do not work on regular adjustments.
The solution to the problem is to create two Nest sequences for clips under the transition. This is only needed for video footage. This is not required for images, although the plugin will show a notification.
You can read in more detail about the sequence-based transition on the documentation page.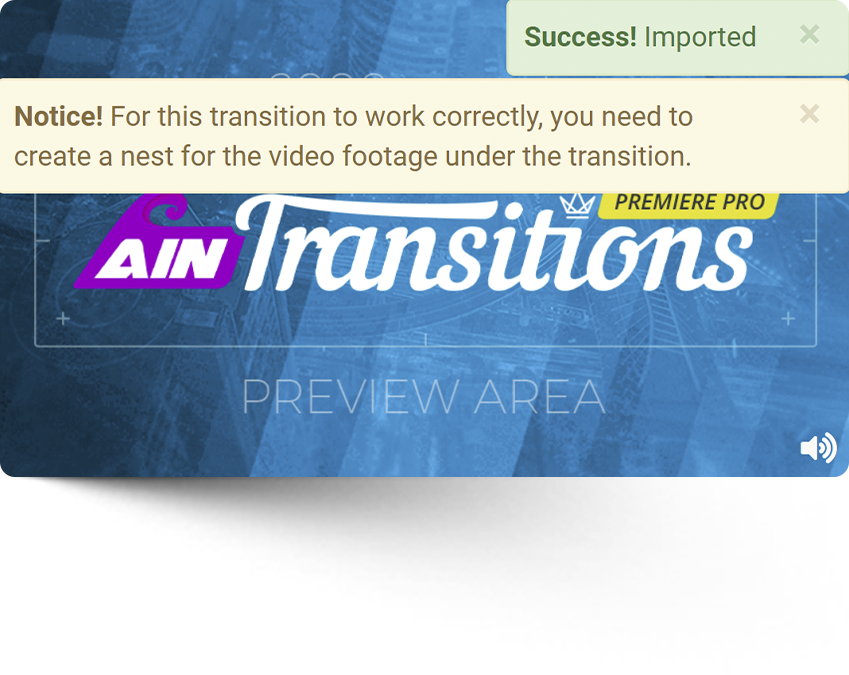 The probability of such an error is extremely low. This is an additional check for the correspondence of the transition and the data added to the timeline. If the name of the clips does not match the name of the transition, then our plugin will roll back the added transition to the timeline and show such a notification.
If you did not change anything manually in our presets, then please contact us through the private support if such an error occurs.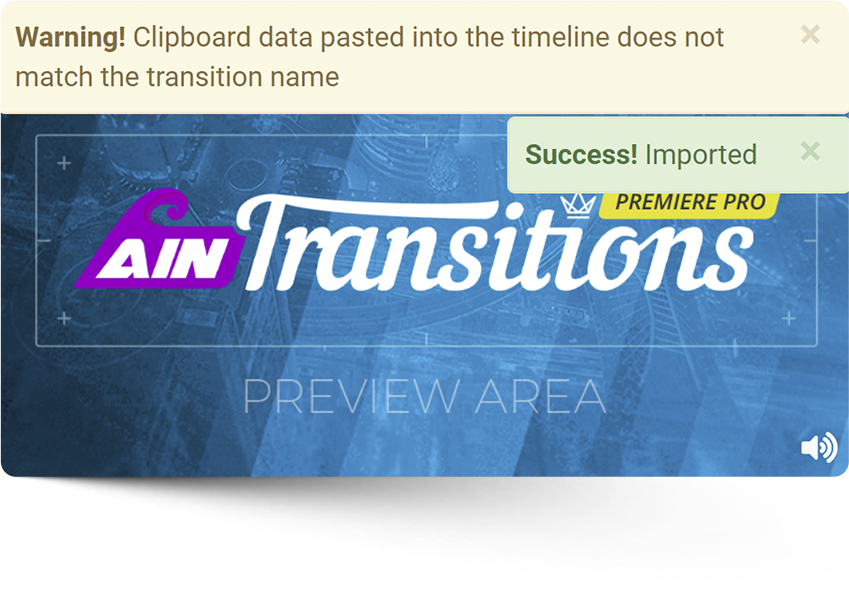 Such a message may appear in rare cases due to freezing of Premiere Pro or lack of memory for Premiere Pro, after which Premiere Pro performs actions with a delay. This behavior may also affect the correct operation of our plugin. In particular, adding a transition is split into several iterations, which are performed one after another at a certain interval. And if for some reason in one of the iterations there is no data from the previous iteration, then the plugin notifies about this and rolls back the transaction.
As a solution, try enabling the "Use extended timing of iterations" option in the "Import Settings" tab.
—
On Mac OS, this error may serve as an indicator that you have not granted Premiere Pro the right to use automatic invocation of commands from the Premiere Pro menu. Please read how to do this by the link