The premium AinTransitions Core Pack includes useful additional functionality, among which is unique for the market – converting transitions frame rate. Of course, you can manually change the frame rate in any transition's composition, but in this case the keyframes will not fall into the frames. In certain cases, it may have visible visual defects.  Our AinTransitions extension solves this problem and all the keyframes will be in the right places, so it will look like in the original. This will definitely be useful if your project has strict requirements.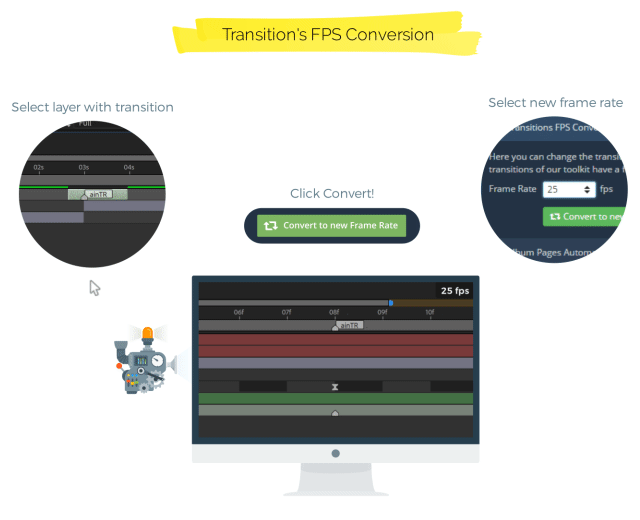 How to use Transition's Frame Rate Conversion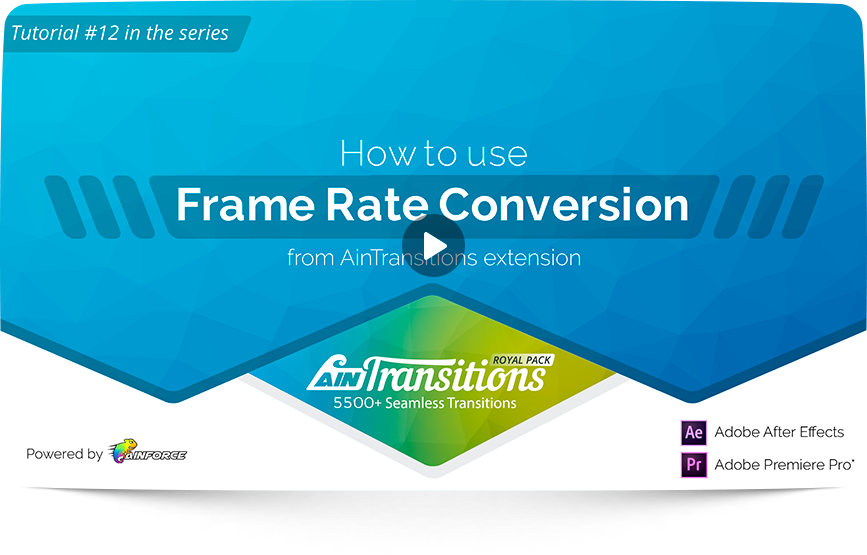 The process of converting transition frame rate from the AinTransitions pack is as simple as possible.
Select a transition layer in your timeline. Conversion will work only in this case, when the transition is selected as a layer in the timeline of your main composition.
In the "Transition FPS Conversion" tab select a new frame rate
Click on the button "Convert to new Frame Rate".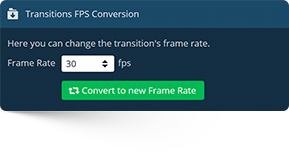 Default Frame Rate in Transitions:
Core Pack – 25fps
Glitch Pack – 25fps
Color Pack – 30fps
Shape Pack – 30fps
Alpha Pack – 30fps