Photo Cover templates can be a great solution when creating your photo slideshows of any subject (like travel, weddings, birthday, new baby, anniversary, party, memories, vacation, sports and other photo slideshows). First of all, it can be used as a beautiful splash screen of your video. But the main purpose is the ability to fit many photos or videos in one scene.
You are familiar with a situation when on vacation you took a lot of beautiful photos, but how to fit it into a 1-minute video, if there are so many cool photos? In this case, photo cover templates are ideal for you, as you can fit many of your photos into scenes with photo covers. In addition, in the templates you can use both photos and videos.
A huge selection of templates and your imagination will help you make a cool professional photo slideshow or any other type of video. Moreover, we made sure that the use of templates was extremely simple, so we developed and included in the AinTransitions extension additional functionality called "Placeholders Replacer".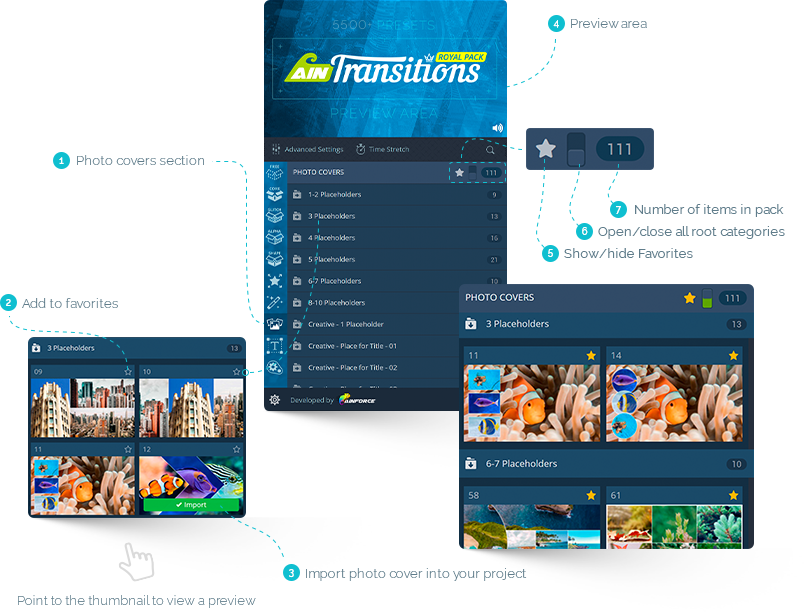 Ideas for using Photo Covers
some cases how it can be used in your videos of any subject





How to use Photo Covers templates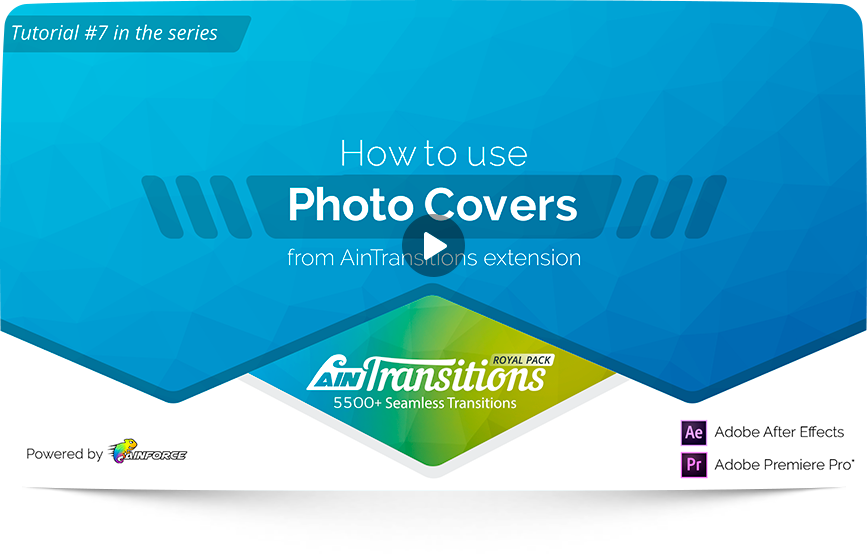 We care about users with different levels of After Effects, so our tutorials are made in a detailed form. Therefore, time codes are available for each tutorial, with which you can find the necessary information. Also in each tutorial at the top there is a visual display of the section.
00:00 – 00:07

–

Intro

00:08 – 01:47

–

Interface Overview

01:48 – 04:05

–

How to use Photo Covers templates

04:06 – 05:15

–

Other features

05:16 – 05:26

–

Ending
View a preview of Photo Covers