The AinTransitions extension includes unique functionality for the market – Transition's Featured Collections. You can create your own favorite collections and add transitions to them. One transition can be added to any number of collections. This is very convenient, especially if you regularly work with projects that require video transitions. Moreover, with the help of the extension you can export and import the collections you created or exchange with colleagues. This will be especially true when you plan to switch from one version of After Effects to another. Unlike competitors, you can transfer all created transitions in a couple of clicks.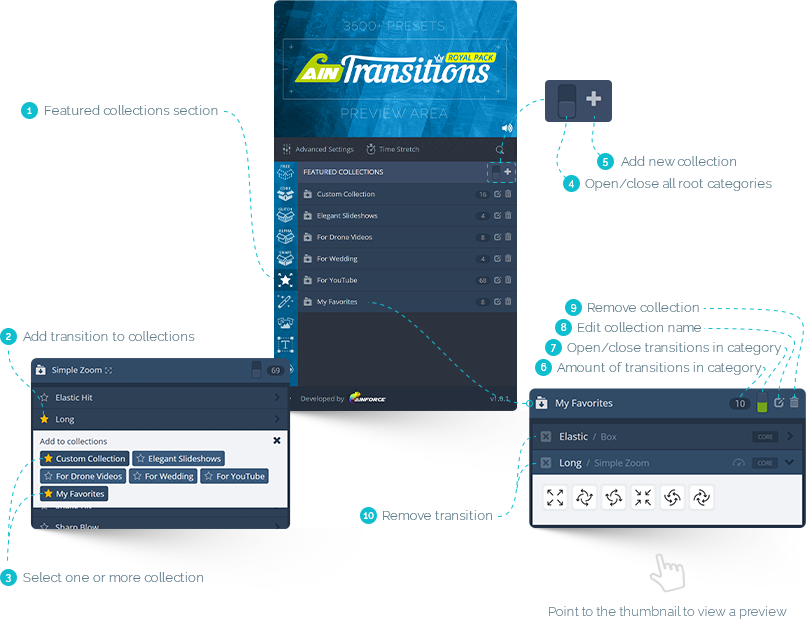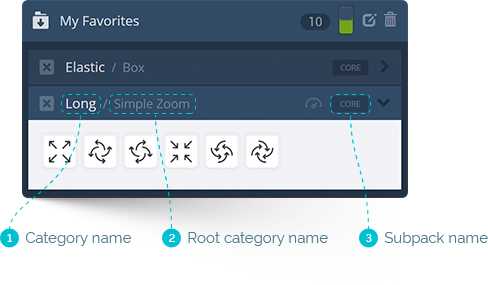 How to use Featured Collections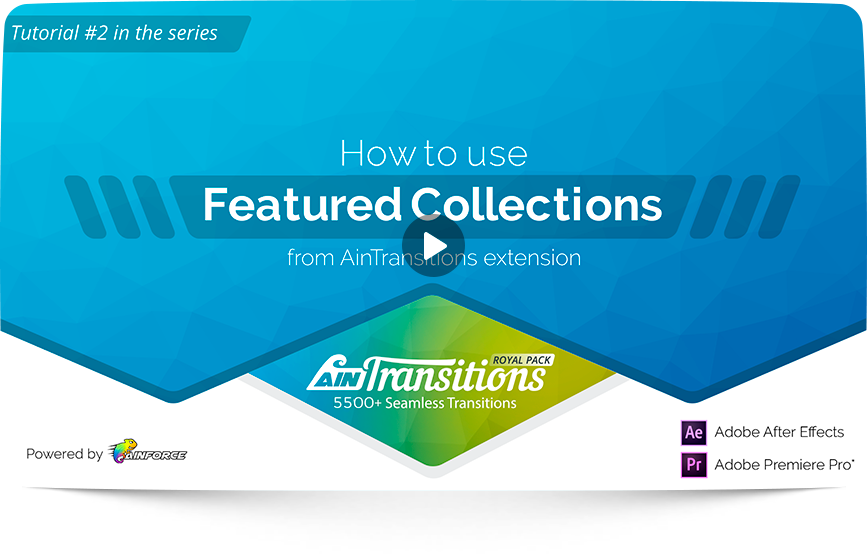 We care about users with different levels of After Effects, so our tutorials are made in a detailed form. Therefore, time codes are available for each tutorial, with which you can find the necessary information. Also in each tutorial at the top there is a visual display of the section.
00:00 – 00:07

–

Intro

00:08 – 03:36

–

Interface Overview

03:37 – 05:14

–

How to manage collections

05:15 – 06:22

–

How to add transitions to collections

06:23 – 08:21

–

How to export & import featured collections

08:22 – 08:32

–

Ending