The premium AinTransitions Core Pack includes more than 110 Motion Effects. Depending on the type of your project, effect presets can make your footage more dynamic. All presets from the "Motion Effects" section have a marker with a name "ainEF", which allows you to easily understand that this is an effect. The applied effect acts on the layer or several layers below, which the preset covers. You can learn more about how this works in the video tutorial.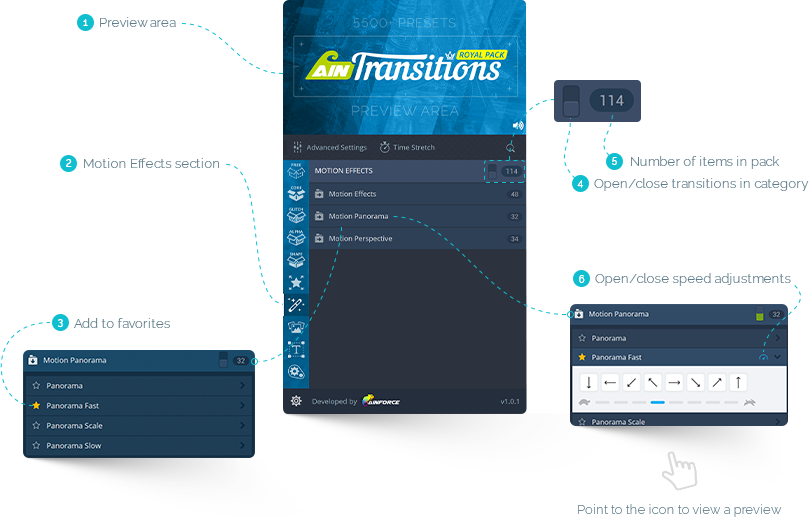 How to use Motion Effects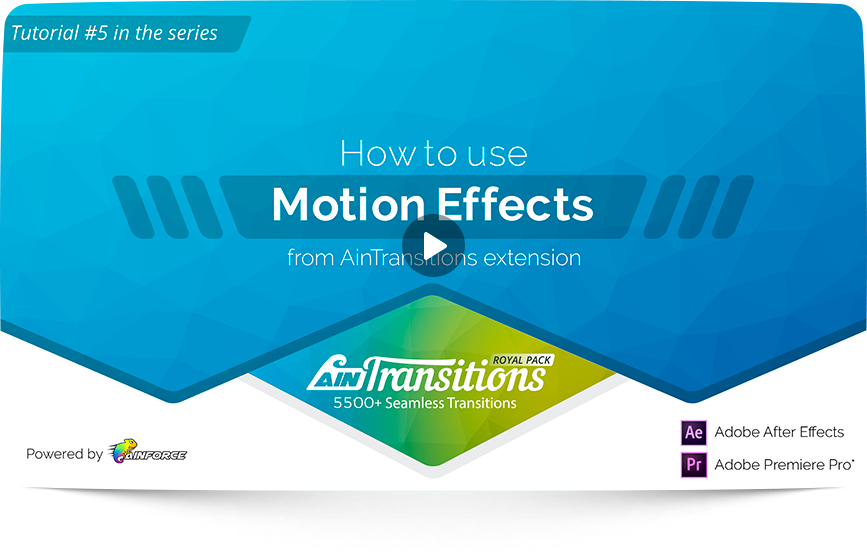 We care about users with different levels of After Effects, so our tutorials are made in a detailed form. Therefore, time codes are available for each tutorial, with which you can find the necessary information. Also in each tutorial at the top there is a visual display of the section.
00:00 – 00:07

–

Intro

00:08 – 02:40

–

How to use motion effects

02:41 – 02:51

–

Ending
View a preview of Motion Effects