How to start with AinTransitions
To start working with AinTransition, you need an AinTransitions extension and packs (Free, Core). If you have already bought the "AinTransitions Ultimate Seamless Transitions Pack" (AinTransitions Core Pack), then you need to download the archive with the pack in your profile in the Downloads section. Then we recommend that you follow the steps shown in the illustration below.
After completing the steps above, you can proceed to install the extension and packs. A visual and detailed guide is shown in the video tutorial below.
How to install AinTransitions extension using ZXPInstaller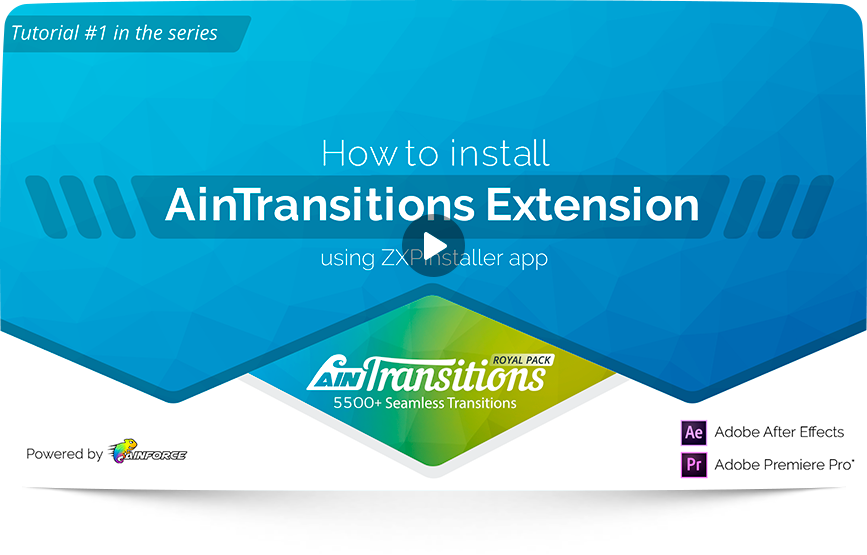 00:00 – 00:07

–

Intro

00:08 – 01:08

–

Introduction and download of necessary materials (AinTransitions extension, ZXPInstaller app)

01:10 – 01:26

–

Install ZXP Installer

01:27 – 02:11

–

Install AinTransitions extension

02:12 – 04:09

–

How to install Free & Core packages

04:10 – 05:07

–

How to activate AinTransitions Core package

05:09 – 05:19

–

Ending
Key Points from video tutorial (steps in text mode)