You can encounter a specific case when working in the Premiere Pro and using the Dynamic link.
The situation may be in the following scenario. You want to add a transition from After Effects between two clips, where one of the clips is a composition from After Effects via Dynamic Link or both clips are compositions from After Effects. For this to work and you do not get a screen with a missing footage, you must first make a prerender for each of the clips. How to do this is shown in the video tutorial below.
How to use After Effects Transitions in Premiere Pro – Specific Case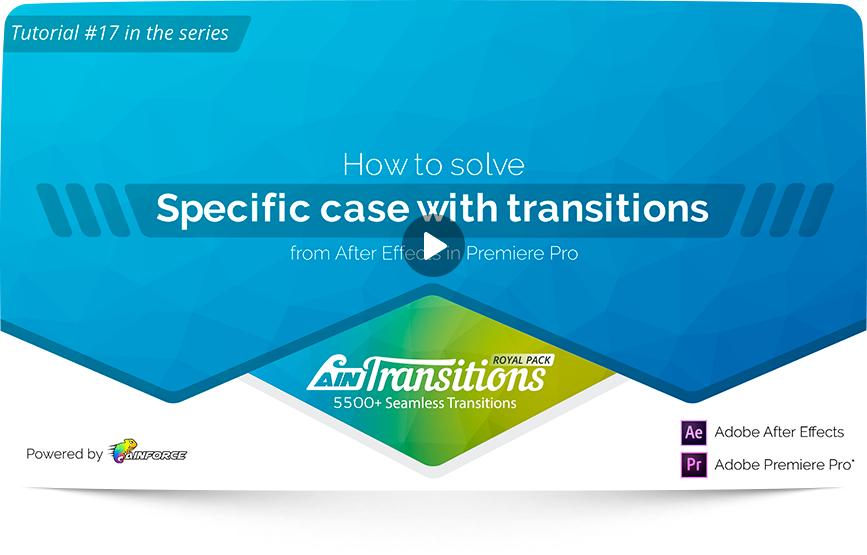 Key points from video tutorial (steps in text mode)
Using the steps below, you can make a prerender for a clip. This action must always be performed if you used a clip through the Dynamic link and want to use the resulting composition back.
Select the desired clip-composition and then right click. Next, select Render and Replace.
In the appeared window with the settings you need to specify the necessary values. In the Source field, select the value "Individual Clips" and click OK. As a result, the color of the bar above the clip will change to yellow
If you need to bring this back, you can do this by selecting menu "Restore unrendered".