Under the preview area you can find a menu that contains several tabs with additional features for transitions. This includes the following tabs:
"Advanced Settings" – the tab contains functionality intended for additional changes associated with transitions.
"Time Stretch" – the tab contains functionality designed to change the duration/speed of the transition
"Search" – the tab is designed to search for transitions by word
You can familiarize yourself with each tab in the video tutorials below in more detail.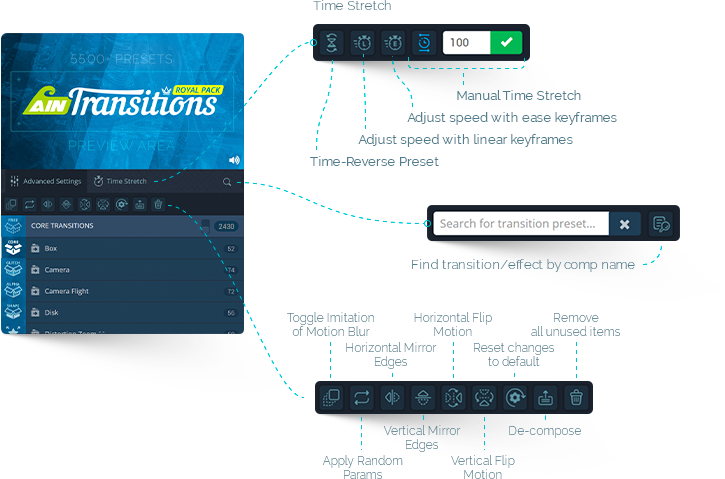 How to use search in AinTransitions extension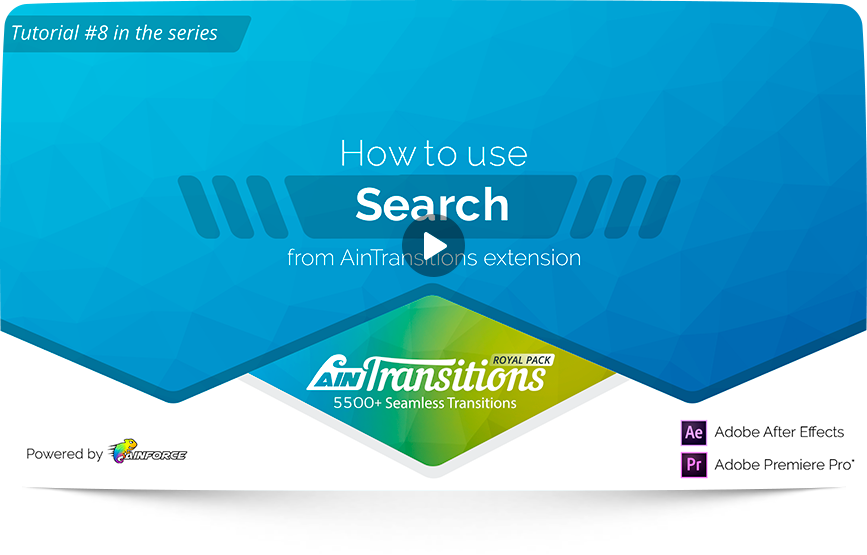 How to use Time Stretch in AinTransitions extension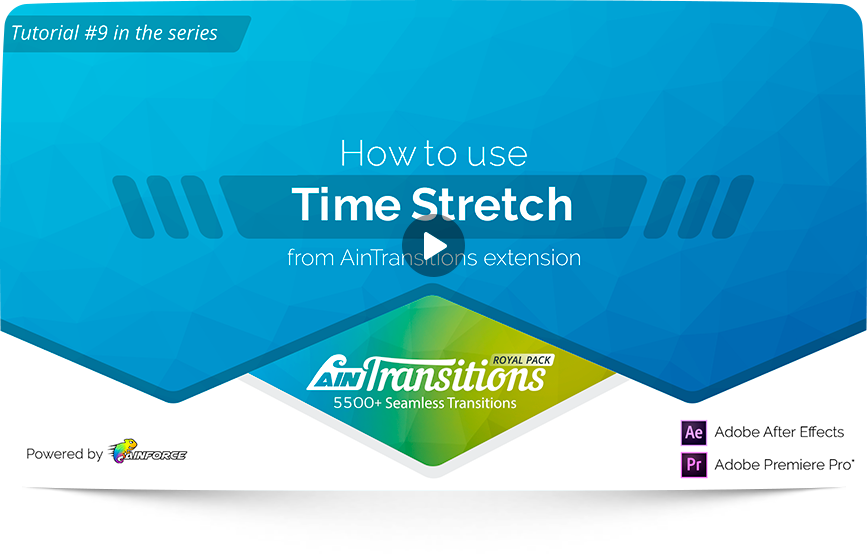 How to use Advanced Settings in AinTransitions extension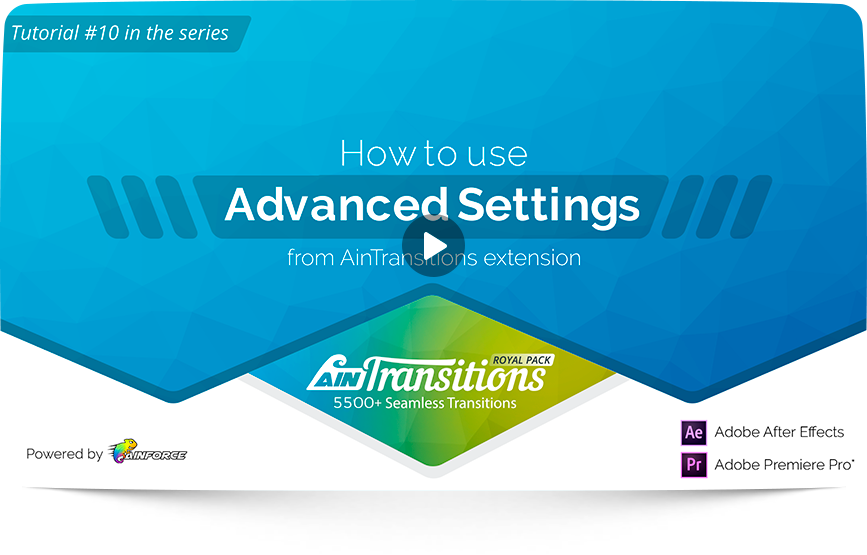 How to use Target Control option for Zoom Transitions